Post by Willowfur on Jan 1, 2019 3:45:15 GMT -5
hi you're on a rock floating in space pretty cool huh
also plz click
untoldtales.proboards.com/thread/34764/create-cyoa-based-stories-write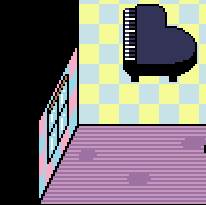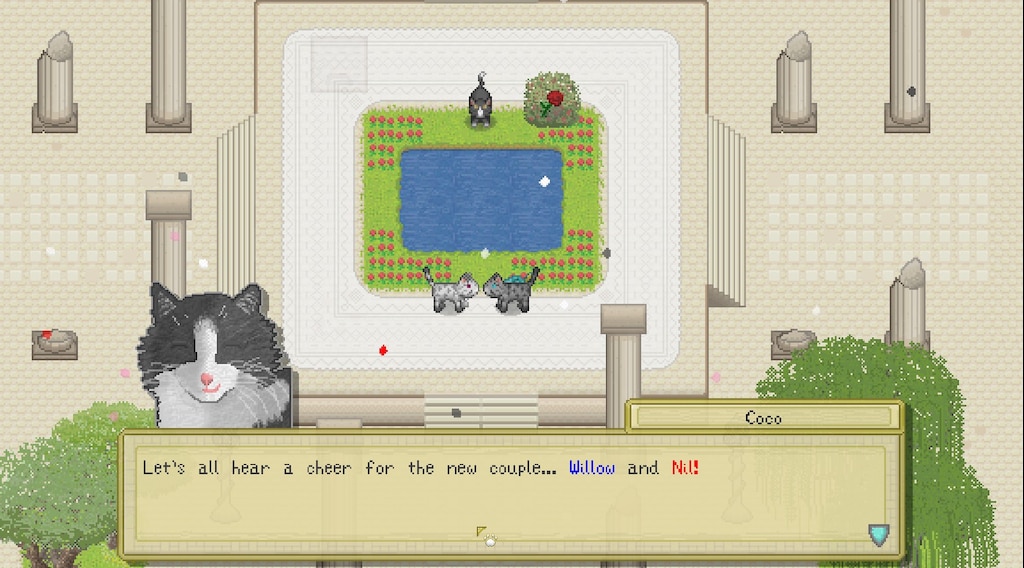 ---
Welcome to the Art Advisory Association! Here, we give advice to aspiring young artists through posting! To get your art advised, just post it here and the next random person who comes along can give advice to you. After all, we're all aspiring young artists deep down inside, aren't we?
---
AAA RULES:
1. Be nice in your feedback. No 'this sucks' in your paragraph. Who knows? It might just be abstract.
2. Every piece of art posted must belong to the poster. Don't claim other's work as your own.
3. Applications to become an advisor are not necessary, just optional. You can post your feedback and then post a work of your own art, if you want. Advisors can also request feedback.
4. Don't do anything inappropriate. This should be obvious.
5. Give at least one long-ish (10 sentences minimum, majority complex or compound) paragraph of feedback, please. No 'git gud' or anything like that.
If the ten sentences seems like too much, I have the power to change it.
6. Check if the last post was art or feedback. If it was feedback, you can post art. If it was art, you can post feedback.
7. Finally, do not wait forever to do feedback. If it has been over three days since the last art was posted, I'll do feedback.
---
Oh, and if you do want to be a full-time advisor, here's the form (pm me the form) (* means required field)
Advisor Name*: (fun little thing, can be anything appropriate you want, needs first name and last name)
Advisor Experience*:
Advisor Hours*: (in Coordinated Universal Time plz)
Advisor Reasoning*: (Why do you want to become a full-time advisor?)
Other:
---
LIST OF ADVISORS:
Ms. Willow F. Star, founder and president of organization (
Willowfur
, tag willowfurwarrior)
Unicorn 'Uni' Angel, vice president (
The Angry Unicorn
, tag angelkit)
(Executive) Open!
(Manager of Critiquing) Open!
(Vice Manager of Critiquing) Open!
(Critiquer) Open x Infinity!
Part timers:
Hollywing the
Mapleheartstar
---
A GOOD paragraph:
ART: A tree-surrounded lake in the middle of a cold night (I'm too lazy to find a picture)
"This looks really nice. I like how you used a mix of blue and green for the lake to make it look more natural. I would suggest, however, making the sky look more realistic. Add a few stars, maybe? Also, the moon is really big, but I get that it's hard to draw a small moon. The ground looks like it's covered in frost here. If that is intentional, it looks amazing. The trees also look incredibly realistic, and is that a bird's nest in one of the deciduous trees? Wow, you really paid attention to detail in this piece, didn't you? I can even see a pair of yellow eyes in the far trees and I wonder what sort of animal those eyes belong to. Overall, this is an amazing artwork. It almost looks like a picture."
---
A BAD paragraph:
ART: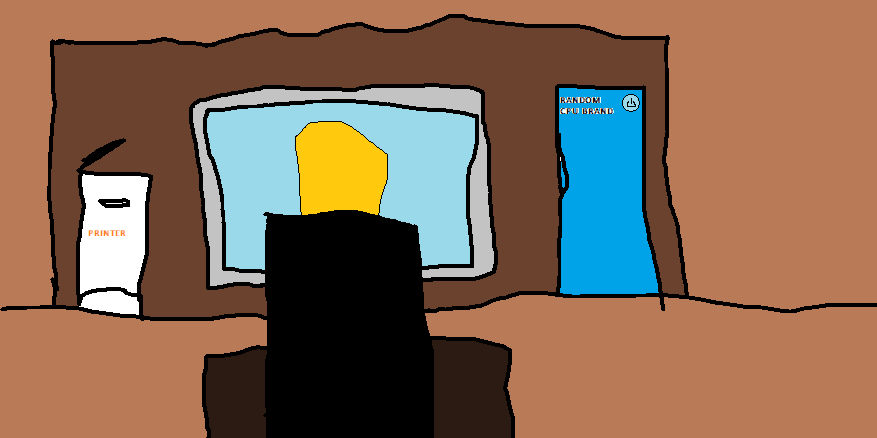 "Wow, you actually drew this? What are you, an idiot? Those lines aren't straight at all! What's even going on here? Literally none of the lines are straight. What's all the brown? Is it supposed to be poop or something? Looks so ugly."
By the way, that is my own work. Used MS Paint without the line tool. It's supposed to be me sitting at the computer desk. We have the HP Computer (middle, silver thing with cyan in center), the computer box (blue thing), the computer chair (black thing), the printer (the thing that flat-out states "printer") and me in the computer chair. The lighter brown is wood and the darker brown patches are where the computer and my legs go. I was too lazy to add more detail. I might add in a picture I drew in real life, though.
---
Please try to briefly describe what your art is. It can be a song, a video, a comic, a drawing, literature or any other form of art you can think of.
Have fun!